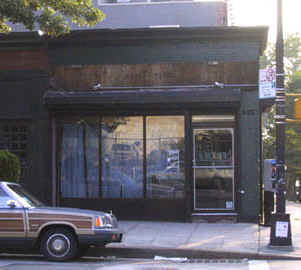 Great Lakes
Fifth Ave. at 1st Street
Brooklyn, NY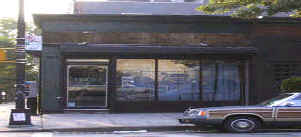 Happenings...
David Hollander, Susan Karwoska, and Lynn Chandok were part of failbetter presents Octoberfest at Great Lakes, which included readings of new work by each. It should be noted that Hollander was attacked by a feral canine on his way to the reading, but nonetheless arrived--bleeding and smiling--setting the standard for us all.
Brian Evenson, Gary Lutz, and Patrick Ehlen read at our November reading, which was held at the CUNY Graduate Center in Manhattan. Gordon Lish guest-hosted the event, introducing each of the writers.

CUNY Graduate Center
365 Fifth Ave.
Manhattan, NY

failbetter presents
failbetter presents is a reading series featuring both established and emerging writers. The readings are held at Great Lakes Bar in Brooklyn and at the CUNY Graduate Center in Manhattan.
Members of the failbetter presents family include:
G Katherine Arnoldi
G Martine Bellen
G Lynn Chandok
G Patrick Ehlen
G Brian Evenson
G Jack Gilbert
G Susan Karwoska
G Dan Leone
G Sam Lipsyte
G Gordon Lish
G Gary Lutz
G Ben Marcus
G Joshua Mehigan
G Jenny Offill
G Dawn Raffel
G Victoria Redel
G Pamela Ryder
G Christine Schutt
G Rachel Sherman
G Hal Sirowitz
G Terese Svoboda