Love By Drowning - Q&A with C.E. Poverman
Published on August 15, 2013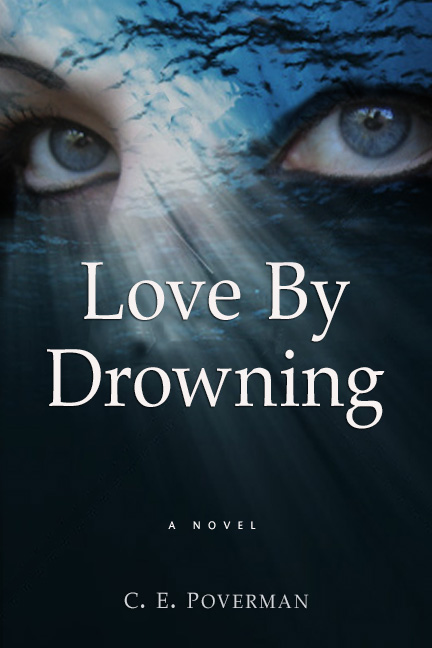 fb alum Buzz Poverman's latest novel, Love By Drowning, was just published....the seeds of which we help sew here at failbetter.  We had the great pleasure of publishing several excerpts of the book in its most earliest stages -- and are happy to see the project come to fruition.  We're grateful to Buzz for letting us show his work, and even more happy that he recently took a moment to answer a few questions for us.
*
ABOUT HOW MANY YEARS WAS LOVE BY DROWNING IN THE MAKING?
I wrote Love by Drowning day and night for five years.  It was like a blast furnace.  Whatever I fed it, it took it and melted it down.  I went on like this, and I was just exhausted and consumed.  When I finished, the book was 680 pages.  Over the next few years, different people read it and made suggestions and each time I dug back into the manuscript.  This is just a few sentences, what I'm explaining, but each time I returned to the world of the book, often for weeks or months, it was a kind of crisis of confidence; can I cut this?  Am I doing the best thing here?  Eventually, the book came to be the length it is now—440 pages in manuscript, the novel as it is being published.  Looking back, I feel good, almost lucky, about the path its editing and revision have taken.
HOW DID PUBLISHING THE NOVEL IN PARTS HAVE AN IMPACT UPON THE BOOK'S ULTIMATE FORMAT AND/OR NARRATIVE STRUCTURE?
Four parts of the novel were published by failbetter.com , and this would come to have a major impact on the book and its ultimate form.  Caitlin Johnson, Andrew Day and Thom Didato read the opening, MARLIN, and pointed out where the piece took off for them and how it could reach this place faster.  With very little back and forth, I made the adjustments and everyone was happy.
Several years later I sent Thom Didato the next section, which was simply entitled, VAL.  It was much longer—maybe 35 pages.  Thom asked that it be broken into three sections, each to be given a title so that he could publish them in succession.  I looked at how and where he had made his breaks and thought they made real sense.  I went back into each section to see if titles would emerge, and in doing so I found that each time three or four good possibilities would surface, and when I came back to them a day or two later, I knew which one was right.  I realized that this process gave me another opportunity to rethink and clarify the narrative.  This is a variation on what you do when you write anything—a sentence, a paragraph, a scene, a story.  You find out where it's going, and then, once you know, you write and rewrite toward that place, refining it until you hit the exact note you hear.  Going back to break the narrative into sections and put in titles allowed me to reenter that process one more time in a comprehensive way in what was a long novel.  It allowed me to find a method for re-inventing, reinvigorating and renewing the reader's focus.  And so, when I came to do the final editing, I applied this process to the rest of the book.  I looked for places where I could make breaks and title those sections, and this forced me to think harder about the book as a whole and what it was about and how it took its steps in getting there.  I never would have done this if Thom hadn't made that initial request.  It became instrumental to the final form of the novel.
IN AN AGE WHERE EBOOKS AND PUBLISHING DIRECT OPTIONS ENABLE AUTHORS TO BY-PASS THE TRADITIONAL INDUSTRY STRUCTURE (AGENTS, EDITORS, PUBLISHING HOUSES), WHAT YOU DO PERCEIVE TO BE THE ROLE OF EDITORS AND PUBLISHERS IN THE FUTURE?
While acknowledging the changing world we're living in, I would like to see the role of editors restored to the extent that they help a writer realize his/her work.  Let me illustrate by speaking directly from my own experience.  I've mentioned the effect of failbetter's editors on the parts of Love by Drowning which they edited.  In addition, there were others.  Dan Green, who had formerly been an editor at Simon and Schuster, and who for some time was my agent on the novel, was very helpful in making broad editorial suggestions; he helped me shape and cut the manuscript down.  In addition, I'm grateful to the work of Kit Duane, the editor who accepted the novel at El León and then spent months line editing the entire manuscript with me.  She was patient and astute and helped bring the book into its final fine focus; in my acknowledgements, I thank her for being an angel on my shoulder, which is exactly how I came to feel her presence.  I would like to see the restoration of editors to that role: angel on the shoulder.  It will make writers and books better.