We have a winner! Summer Flash Fiction Contest
Published on October 4, 2011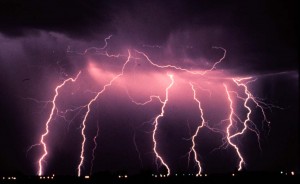 You had one summer and 350 words to impress us and, ladies and gents, we were impressed!
For the past few months, I've had the pleasure of spending time with your spirited flash fiction submissions, engrossed in a genre where whole worlds are created in the smallest of spaces. Having received such a variety of submissions, choosing a winner required serious reflection upon the nature of the genre and how it fits into failbetter.com's approach to literature.
The genre of flash fiction isn't a "form" in the same sense as metered verse. But it's similar in its pressures of confinement - especially when paired with a specific word limit, such as was the case in this contest. In his recent interview with failbetter, Dean Young says that form should inspire "a sense of liberation...[a]nd if a form doesn't provide liberation, it's just the display of antiquated handcuffs."
Although we're not entirely opposed to handcuffs, we agree with Young that there is no place for repression in form or flash fiction. Flash fiction shouldn't feel panicked, as though we were trying to cram every possible piece of information into the allotted space. Instead, we should strive to create brief but complete moments that gesture towards the larger universe.
Therefore, when reviewing the entries, we considered which pieces used the conciseness of the genre as a tool of liberation. Still, it was tough to choose a winner. We admired the gutsy, raw reflection of Melysa Martinez's "Swallowing," the dreamy intensity of Dan Lewis's untitled piece and Brooks Doughtery's delightfully noisy untitled short.
In the end, Ryan Ainsley Scott's "Until Next Year" resonated with us in the way that makes the most sense for failbetter.com. Its precise details and tight dialogue created an insightful "flash" into the characters' relationships and worldviews, ending with the powerful image of a low and yolky sun, destined to repeat its cycle another day.
Please join us in congratulating Mr. Scott and please check back soon to see his piece published on our site.
Thank you to everyone who entered. We genuinely enjoyed reading each of your submissions and hope you will participate in our next contest.
PS: Got an idea for a contest or social media event? Email me at mglover AT failbetter DOT com, or drop me a tweet @failbettercom !