And the Nominees Are...
Published on December 1, 2010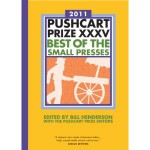 It's that time of year.  Time we recognize the best of the failbetter best for 2010.  Here are our editors' top six picks - 3 poems, 3 works of fiction. We'll be submitting all of them for consideration for various 2010 lit awards, including the Pushcart Prizes:
for poetry:
* "Previous Theories on the Body" by Matthew Olzmann from failbetter 37
* "Near the Old Packard Plant" by John Rybicki from failbetter 36
* "In West Virginia" by Maggie Glover from failbetter 37
for fiction:
* "Dusting" by Peter Grandbois from failbetter 35
* "All-American" by Jenn Stroud Rossmann from failbetter 35
* "Stairs" by James Terry from failbetter 34
Congrats to all six authors! And if you, dear reader, missed their work... Well, don't you dare make the same mistake twice.